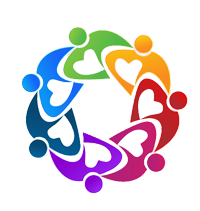 My approach begins with a thorough assessment of the whole person. I focus on a person's current and past stressors as well as their overall health, habits, cultural background, support system, family of origin, recent changes/losses and anything else that is relevant to the individual.
The relationship I build with my client is the foundation for therapy. I use a client-centered approach to understand my client's needs, fears, hopes and goals. Art, guided imagery, metaphors, cognitive behavioral therapy, communication skills and journaling are some of the tools used to help my clients.
I believe that we all have a basic need to feel valued and connected. From the time we are born, we seek to gain attention and connection in whatever way we can. The ability to connect with others and form close, stable relationships provides a foundation in our lives. This is what gives us a sense of hope, purpose and meaning. When we live with hope and purpose, we are more likely to strive to achieve our goals, take positive risks, feel more self-confident, and experience a more fulfilling life. I help people explore how their relationships and life experiences have impacted their ability to connect with others and better understand the obstacles that may block this.
The family we grow up in has a significant impact on who we are as adults. The family rules, decision-making process, roles and communication styles all impact who we are and how we parent our own children. When people explore their family of origin in a safe, neutral setting, they can reflect on patterns and make conscious choices to change things that may not be working.
People are also affected by the systems they currently live and work in. When it is helpful, I like to work collaboratively with others in the system. This provides for a more in depth assessment and can often lead to more effective change. Examples may include meeting with parents or teachers for a child or adolescent. It could also include consultation with medical providers, other family members or support systems if permission is given.